Local SEO Auditing Made Simple: A Step-By-Step Guide
Jan 3
Your website needs to rank highly in local search results if your small business is like the majority of others. After all, local SEO might be a major source of traffic and leads for your business.
How can you determine if your website is ready for local SEO, though? What can you do, then, to improve your rating?
Thankfully, we've put up a complete guide for evaluating your local SEO. In this article, we'll walk you through each step you need to do to perform a thorough website audit. Additionally, we'll provide you with step-by-step directions so you can make any necessary revisions. then let's go on!
Why Should You Conduct A Local SEO Audit?
A local SEO audit is a thorough assessment of your local SEO activities, covering your website, your online listings, and your Citation portfolio. It is an essential component of any local SEO strategy since it identifies your strengths and areas for development.
Although a local SEO audit considers a wide variety of factors, the following are some of the more important ones:
- Assessing your website's local search optimization.
- Verifying the completeness and correctness of your online listings.
- Examine your list of references to see if you are constantly online.
- Carrying out a competitive analysis to see how your business compares to others in the area.
Even though local SEO audits might be difficult, they are important. With a solid local SEO strategy in place, you can be certain that you're doing all the essential steps to attract local customers and grow your business.
Principles of Local SEO
You must take all required measures to guarantee that your website is optimized for local SEO if you run a local business. Local SEO aims to make sure that your website appears at the top of search results when users browse for businesses in their area that are similar to yours. There are also a few crucial things you can do to make sure your website is set up for local SEO.
Create a Google My Business profile for your business first. In this free directory, you may list information about your business such as its name, address, phone number, and business hours. If you have a Google My Business profile, your local SEO will improve and people will find your business online more easily.
Second, make sure that your website is mobile-friendly. Since more and more customers are using their smartphones to search for businesses online, your website must be mobile-friendly. Because of this, it must be easy to read and utilize on a smaller screen.
Third, check to see how quickly your website loads. No one loves to wait around for a slow website to load, so make sure it is responsive and quick to load. Use Google's PageSpeed Insights tool to assess your website's performance and get tips on how to make it quicker.
Last but not least, you need to make sure that your website is both engaging and instructional. The material on your website should be well-written, informative, and have keyword-rich titles and descriptions. Your website's inclusion of images, videos, and infographics may also keep visitors intrigued and on it longer. All of these components will assist you in improving your local SEO and increasing the online visibility of your business for local customers.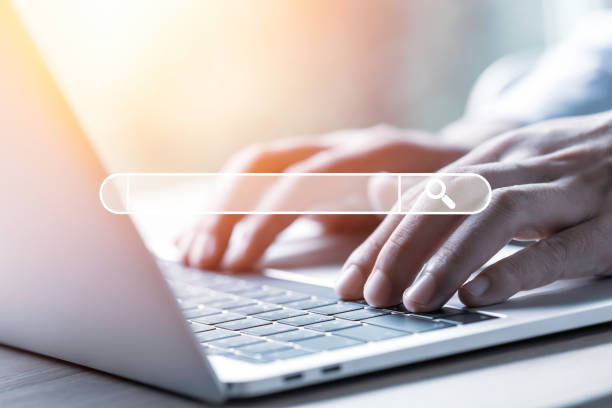 How to Perform a Local SEO Audit on a Website
Regardless of how big or small your business is, you need to make sure your website is optimized for local SEO if you want to rank well in Google searches. Fortunately, determining if your website is up to date can be done quickly and easily by performing a Local SEO assessment. The audit checklist for local SEO is as follows:
Check the Penalties on Google
Owners of websites must stay current with Google's continuously changing algorithm adjustments. A single mistake might result in a drop in rank or perhaps complete removal from Google search results. This makes checking for Google penalties regularly essential.
There are both manual and automated punishments available. If Google employees manually examine your site and find issues, they may manually penalize your site. Algorithmic penalties, on the other hand, occur when your website violates Google's guidelines and is consequently de-indexed.
To check for manual penalties, go onto your Google Search Console account and select the Manual Actions tab. Please respond as quickly as you can to any messages you see here. Search for algorithmic penalties by looking at the Google Analytics traffic statistics for your website. There may have been a fine if you see a sharp reduction in traffic.
If you find out you've been penalized, don't go crazy. It is usually possible to accept responsibility and have the penalty decreased. However, quick action and strict adherence to Google's rules are necessary to avoid future fines of this nature.
Analyze Local Keyword Trends
One of the most essential components of local SEO is keyword research. As consumer search preferences change, it's critical to stay up to date on the newest keywords to make sure you show up for relevant local inquiries. By regularly doing keyword research, you may discover new keywords to target and maintain your local SEO strategy up to date. Organic search is one of the finest strategies for performing keyword research, despite there being other options. To find out more about the search phrases that are driving visitors to your website, look into your company's organic search results. Armed with this information, you can change your local SEO strategy to concentrate on these keywords and improve your position in search results.
Analyze Your Local SEO Positions
Complete local SEO research is necessary to make sure your website is visible to your target market. By checking your local rankings, you can make sure that your website appears in search engine results pages (SERPs) for relevant keywords and phrases. This might therefore help to boost website traffic and make it more visible. Numerous factors may affect your Google search results, so it's important to regularly check your website's local SEO to make sure it is doing well.
By routinely checking your local search results, you can make sure that your website is visible to your target market and make adjustments for improved performance.
Check the Website and Links' Authority
Any business with a website should routinely check the authority and link structure. For businesses that rely on local SEO to attract customers, this is essential. By doing a link audit, you may discover any broken or dubious connections as well as links that might compromise the authority of your website. You may identify any places where your website needs to be enhanced by using a website authority audit. By constantly monitoring your links and website authority, you can make sure that your online presence is promoting rather than detracting from your business.
Citations Checkup
Businesses should do a local SEO audit if they want to guarantee that they show up in search engine results pages for geo-targeted inquiries. A local SEO audit may be used to find citations, or references to your company's name, address, and phone number that are local-relevant on other websites. Your business might display more prominently and rank better in local search results by having accurate citations.
There are several methods for finding appropriate reference materials. The first is to use a tool like Moz Local, which provides a list of common reference sources for businesses in certain regions and industry sectors. You may also manually search for websites and directories that feature local businesses.
After you've discovered prospective sources, you must verify each one to determine whether your business is already listed there to prevent duplicate listings. If so, you should take control of the listing and make sure the details about the nearby company are accurate. If your firm doesn't currently have a local listing, you can create one.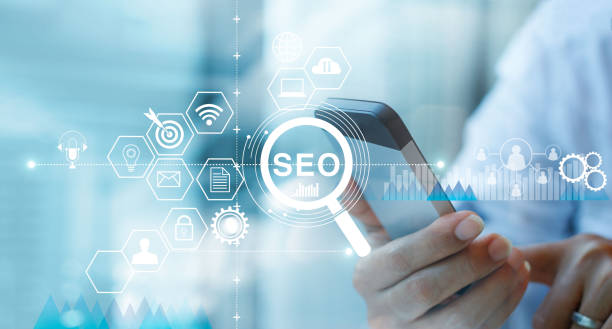 Examine your Google My Business Profile
Google My Business is one of the most important local SEO ranking variables. Using this free tool, business owners may customize their online presence and how their location appears in Google Search and Maps. By building an accurate and thorough Google My Business page, you may grow your client base and your business. On the other hand, inaccurate or inadequate listings might damage your brand and lessen your chances of ranking highly in local search results. You must make sure that all of the information on your Google My Business listing is current and correct.
Audits of Reviews and Ratings
Owners of physical stores must keep an eye on their internet reputation. One method for doing this is to keep an eye on your Google reviews and ratings. Given that Google is the most popular search engine, potential clients will most likely begin their search for a new business there. If people realize that your firm has a lot of negative reviews, they could be discouraged from doing business with you. On the other side, if they see that you have a lot of favorable ratings, they'll be more likely to give you a chance. Even though you can't always please everyone, you must take steps to improve your internet image. By periodically reviewing your Google reviews and ratings, you can identify areas that need improvement and make sure that prospective clients have a positive picture of your organization.
Conduct a Social Media Audit
To make sure your local SEO is robust, you need to do a social media audit for local SEO. To ensure that they are up to date and follow SEO best practices, you must thoroughly check each of your social media pages.
Your initial action should be to audit your NAP (business name, address, and phone number) data. Make sure your NAP is consistent across all of your social media profiles. If it isn't, search engines won't be as inclined to trust your listings, which might affect how well you rank.
Then, think about your work hours. Many neighborhood businesses post their hours on their websites but neglect to change them on their social media pages. It's critical to maintain your hours current on all of your profiles since this might result in misunderstandings and lost business.
To complete this, have a look at your photos and videos. Do they support local SEO? So that search engines can readily index them, be sure to include city and state information in the tags and captions. You may discover any local SEO errors before they harm your results by constantly checking your social media.
This article will help you advance your efforts in local SEO, whether you're just getting started or have been working on it for some time. You may increase traffic and lead generation from your target market by doing an audit of your website and making sure it is optimized for local search. More clients and sales for your company follow. So why are you still waiting? Start right away!
If you're looking for more ideas about local SEO auditing, check out this blog post from Denver Digital Agency: https://denverdigitalagency.com/complete-local-seo-audit-guide-step-by-step-instructions/